Timing chain replacement for all types of cars, SUV's and light commercial vehicles by qualified mechanics. Avoid major engine damage by getting your timing chain replaced before it snaps.
Unlike timing belts, timing chains do not have a recommended replacement interval unless there is an issue. Regular oil changes are mostly sufficient to prevent stretching, premature wear and failure. Keep in mind that the timing chains rely on oil viscosity. Lighter oils will reach every part of the engine components that need lubrication.
Please check your owner's manual for the recommended mileage you should change it at. If in doubt, contact us here at mechanic 24hr and we will advise you.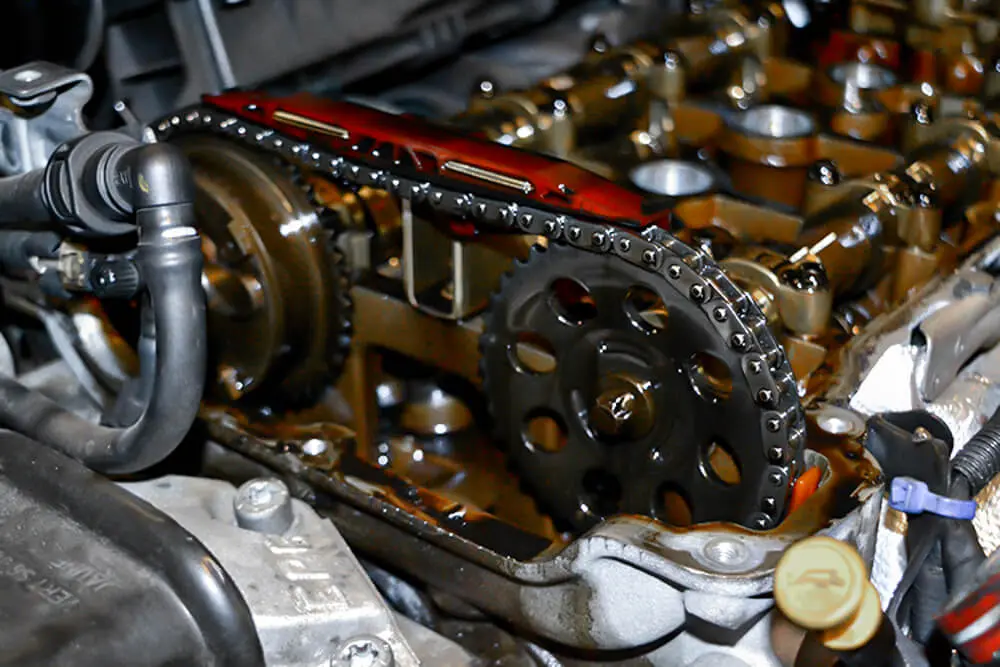 Our Advise on Timing Chain Change
Go for a full kit that includes sprockets (camshaft and crankshaft), tensioners and guide rails, not just the timing chain change.
When buying a used car, change the timing chain asap, unless you get proof of recent timing chain change.

141 BMW 520d - Replaced turbo, cleaned oil feed pipes and intercooler, Removed sump and found plastic debris in sump and oil pump, Removed rocker cover, gearbox flywheel and timing chain cover, Checked timing chain and guide rails, Removed all plastic debris and...
09 BMW 1 Series - Timing chain replacement

Timing Chain Change Workshop
Unit 9, Bellevue Industrial Estate
Tolka Valley Rd, Finglas, Dublin 11, D11 H983