We are probably Dublin's best value exhausts fitting and repair center. Fast and reliable service, 24hr a day. Free exhaust system check!
Noisy or rattling exhaust? Whatever the problem, we'll fix it:
full system or components (silencer box, catalytic converter, manifold) replace
exhaust welding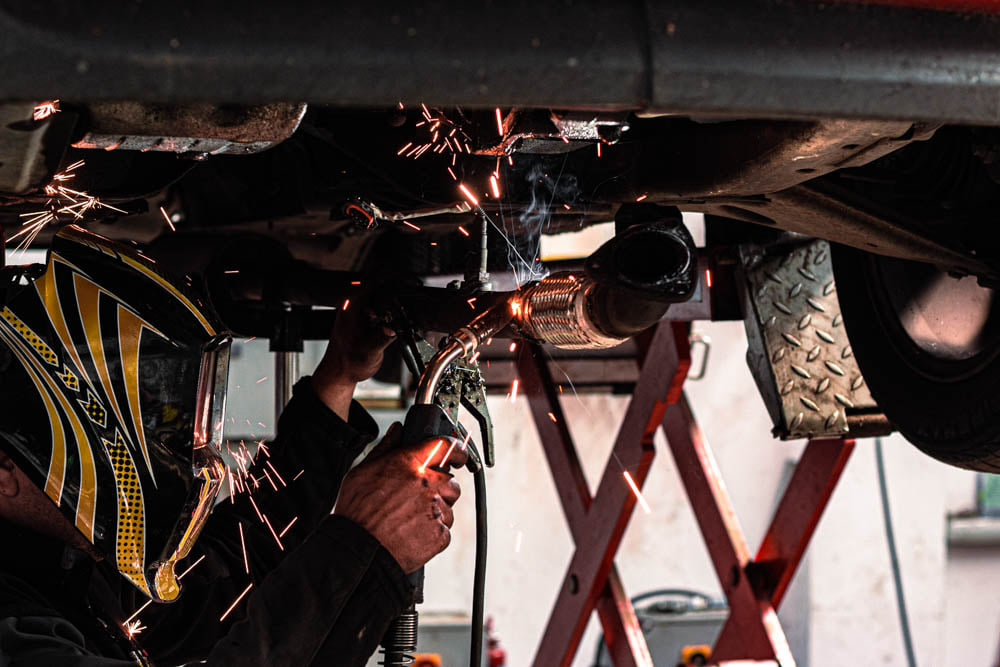 As well as budget priced motor-factor exhausts, we also supply top-end exhausts from manufacturers like Eisenmann, QuickSilver, Walker, Remus, JBA, Bosal and many others. All exhausts covered by 1 to 10 years manufacturers guarantee.
If its a performance exhaust system or components you're after, please mention this at the time of booking.

12 Nissan micra - exhaust repair

Exhaust fast fit workshop Unit 9, Bellevue Industrial Estate
Tolka Valley Rd, Finglas, Dublin 11, D11 H983