Catalytic Converter Replacement
We provide catalytic converter replacement for all vehicle makes and models. We supply and fit both new or refurbished second hand catalytic converters.
While in most cases a used part may be the cheapest option, we do repair clogged or damaged cat convertors if required.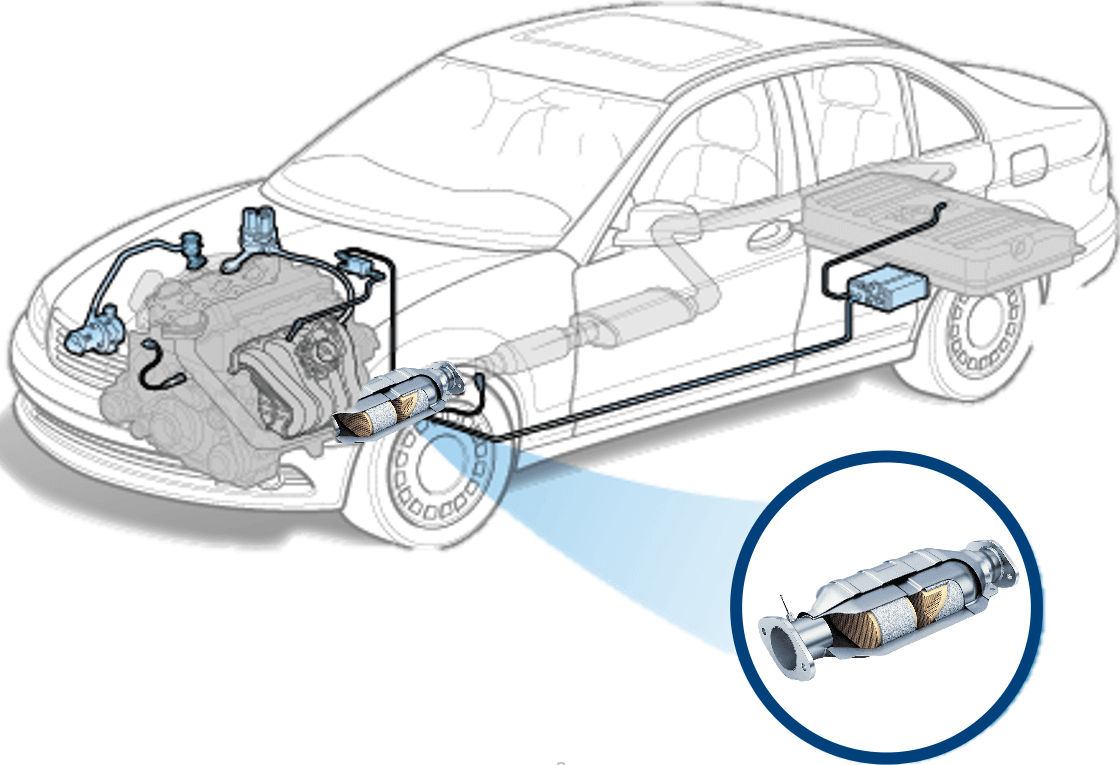 Stolen Catalytic Converters
Unfortunately, catalytic converter theft is widespread, due to the relatively short time required to steal it, and the high price offered by scrap metal dealers. Most targeted vehicle types are hybrids especially Toyota Prius and Toyota Auris.
Have you been the victim of catalytic converter theft? Contact us today, for better prices!
Catalytic Converter Anti Theft
We can provide cat converter anti-theft solutions. There are a variety of options to prevent someone from stealing  your catalytic convertor. Contact us for more datails.

161D Toyota Aqua (Prius c) - Catalytic converter protection

We're at Unit 9, Bellevue Industrial Estate
Tolka Valley Rd, Finglas, Dublin 11, D11 H983